Your trusted
Melbourne electrician
⚡️24/7 emergency electricians
⚡️5 Star customer Google reviews 
⚡️Free quotes 
⚡️Lifetime workmanship warranty
Blackout Electrical group are a team of licensed electricians providing high end services to the people and businesses in the city of Melbourne. Contact us today to on 0411 405 783 to discuss your queries or request a quote online, you can also drop us an email at info@blackoutelectricalgroup.com.
We specialise in all things electrical including residential electrical services, commercial electrical services, electrical maintenance, safety inspections/compliance checks and 24/7 emergency response. We are a family owned and operated business with a wealth of knowledge in the electrical industry.
marek niedzwiecki
July 1, 2022.
Musti was extremely helpful in solving our electrical issue. Major electrical fault at a clients home late in the day and Musti was able to restore power for the residents the same afternoon. Communication was great and Musti was honest in all aspects of the issue. Would definitely use him again and recommend his services highly.
Peter Dimoc
June 28, 2022.
I had Musty and his team come out to install some cameras at my warehouse. He completed the work in a timely manner along with a competitive price. I will be recommending him to all my family and friends. 5 star service.
Alex Dimisi
June 28, 2022.
Cannot recommend Musty and his team enough. They did a fantastic job on our home during the renovations. Very happy with the end result!!
Mussa Yusuf
June 24, 2022.
Blackout electrical group is incredible. Musty is a professional, reliable and honest. He goes above and beyond to always get the job done. Prices are also great value. I would highly recommend him for any job, big or small
Zainab Abdallah
June 22, 2022.
It's very hard to find a honest reliable electrician and I am so glad a friend recommended them. Have been using them for over 2 years now and never had an issue. His honest, reliable and prices are very competitive. Thank you for always providing A class service!!
We were opening a shop and required lots of electrical work done to pass inspection. We required safety checks to be done on the property as well as adding in 25v power plugs for commercial machines. We operate a few shops so we deal with heaps of tradies and these days 90% just don't show up when they say they will or they charge too much. Blackout electrical quoted extremely fair and showed up every time they said they would which is almost unheard of these days. You will not regret going with these boys!
michele timms
March 15, 2022.
Unbelievably great full , had an emergency the fridge and PowerPoints were all out , they came they saw the conquered in record time .. saved my bacon literally and didn't cost an arm or leg. Can't thank you enough and highly recommend
rnbw Rnbw
February 20, 2022.
Switch repairs, malfunctioning switch, smoke alarm replacement. Musty was reliable kept be abreast of when he will arrive, undertook the repairs without much hassle. Professionally done and I thought was reasonably priced based on other quotes obtained. Provided general advice of other repairs that I wanted to do. Friendly and helpful. The other Google positive reviews were spot on.
Simon Feeny
January 10, 2022.
Some of our many services
Led lighting is the way of the future. With many benefits including saving money on your energy bill and a longer life span. Get in touch today to upgrade your old lighting to new led energy efficient lighting.
Electrical safety inspections
Electrical safety inspections are happening more frequently now more than ever. If you want an inspection done on your commercial premise give us a call to get a comprehensive electrical audit done on your premise.
Commercial premises always require electrical maintenance. We can help with the maintenance  including burn tout PowerPoint that's need changing or a faulty light switch causing problems. Electrical Maintenance is one of our areas of specialty and we help our customers in dealing with their problems.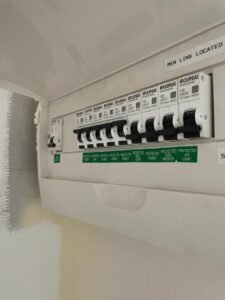 The electrical safety on your commercial premise cannot be taken lightly. We recommend getting safety switches installed on your premises electrical supply. Weather you have an old ceramic fuse switchboard or a new style switchboard we can install safety switches and ensure your premise is safe and sound.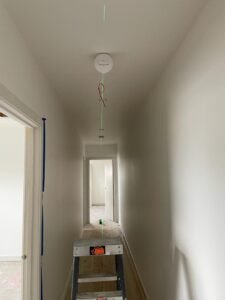 Smoke alarms are another big important safety feature in your home. They detect when there is smoke inside the premise and notify the people in the home that there is a problem. Get in touch with our team to get your smoke alarms serviced or even if you are needing some smoke alarms installed.
Emergency and exit lighting
Exit and emergency lighting systems must be inspected and certified every 6 months. We help with exit and emergency light testing along with installation as well. Get in touch today to discuss how we can help with your exit and emergency lighting queries.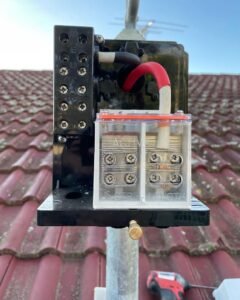 We replace burnt wires due to power overload to accidental instances such as water damages. We also setup wire installments for commercial establishments.
Older homes throughout Melbourne tend to have the old black rubber or cotton cabling which is deemed very dangerous by energy safe Victoria. If you have an older home please call us to inspect your wiring in order to ensure that your home is safe from electrical fire/hazards.
We replace burnt wires due to power overload to accidental instances such as water damages. We also setup wire installments for commercial establishments.